Feedback
Testimonials from Families We Have Served
I will never forget how you ALL made me feel.
I've been struggling for months to find the right words to express my gratitude for everything you and your staff did for me and my family during a most difficult time.  Simply put—there are no words.  Although my husband had been ill for many months, his passing happened much quicker than I expected so no arrangements had been made prior to his death.  The only thing I knew was that he wanted you to handle things (what a relief).  I'd walked through your front  door many times before, but never as a widow.  I hadn't the first clue about the order of things.  I never worried though—I knew I was in the right place.  From beginning to end, you and your staff were extraordinary.  I will never forget seeing him in the viewing room for the first time—your work literally took my breath away.  It was so important to me that he look as close to "normal" as possible for my children.  The job you did was impeccable.  Even the way you were with the children at the graveside, taking time to explain what was happening, was invaluable.  Thank you for that.  You should be very proud of the work you and your staff do.  I will never forget how you ALL made me feel.  I was able to walk out that front door feeling reassured, content and proud.  I cannot thank you enough for an exceptional job.  Your kindness and decency will never be forgotten.
A Special Group of People
Thank you for the exceptional job you did with the funeral arrangements for my husband.  The children and I truly felt like part of your family.  Thank you for being such a special group of people.
No Words That Can Express
John & Staff,
I have no words that can express how grateful I am for all you did for us.  You've helped my family many times in the past, but this was by far the most painful loss of my life.  You showed so much compassion for us and were so very kind.  I had many compliments on my mom's visitation, urn and service.  I think you, your staff and Pollock-Randall Funeral Home do the best job in town with everything.  I know my mom would have been pleased and I thank you from the bottom of my heart. 
Simply Amazing!
John & Laura, 
Thank you so much for the kindness you showed us during such a difficult time.  The young man who came to our home the day after dad's passing was such a kind and gentle man.  He gave us immediate comfort for the process ahead.  John K., you found a way to make us laugh were always there to provide help and answers, making each day more bearable.  And Laura!  Simply amazing!  Your knowledge, comfort and ease of process took a huge burden from all of us.  You were a pleasure to work with and we can't thank all of you enough.  If there could be such a thing as a perfect funeral you provided us that.  Your family is amazing and caring when other families need you most.  God bless you.
So Pleased
On behalf of our family, thank you for all your consideration.  We were all so pleased with everything you did to help us through this sad, stressful time.
So Much Easier
You made a very difficult time for our family so much easier.  Thank you for all you did.
Help and Encouragement
Thank you to all of you for your help and encouragement during this difficult time.  Our families were very impressed by your kindness and professionalism. Your thoughtfulness was much appreciated.
Beautiful Memorial Service
Dear John,
Our family would like to express our appreciation for the beautiful memorial service Laura provided at Lakeside Cemetery.  The prayers and poems  she selected were very comforting to us as we committed him to his final resting place.
Professional and Kind
Laura—Thank you for assisting us with our dad's funeral arrangements.  You kept everything very professional and kind during our difficult time with the hospital and grieving in general.
All the funeral home employees:
Your special ways and generous hearts make a beautiful difference.  Thank you so much.
To all of you involved:
With sincere thanks for  our experience with you,  exceptional, down to every detail.  This was my 1st experience dealing with this and you walked us through the process smoothly & professionally.  Mom looked beautiful.  The afghan, the pictures and video boards were touching and great.
Kindness
To the staff of Marysville Funeral Home:  We want to send a special thank you for your kindness and help during our rough time.  Dave, you were especially gentle and helpful as we went through the whole process.  Thanks so much.
Thanks So Much
To John, Bob, Tom & John, along with all your colleagues.  Thanks so much for your caring for all of us. 
Memory Candle
Thank you for the memory candle.  I really appreciated it.
What a Great Team
Thank you so much for all you did to make my sister's funeral the best it could be.  I appreciated it all.  What a great team you are.  Merry Christmas.
Appreciation
Our family wishes to express our appreciation for your sincere care and attention expressed to us in the recent loss of our dad.
Shout out to Laura Godwin:
"You were absolutely amazing.  Thank you."
Thank You
I just wanted to say "Thank you" for your kindness and many words of comfort to me since my husband's death.  I appreciate the Christmas grief material which you sent.  I am looking forward to watching the program by Sherry White on your website during the holidays.
An Amazing Group of People
To all the staff who assisted our family during the passing of our Father.  You are an amazing group of people and we cannot thank you enough for everything you did.  It is because of you that we were able to get through this difficult time.
Excellent Service
To John Kendrick and the staff of Pollock-Randall Funeral Home,
Thank you so much for your compassion, empathy, professionalism, and excellent service that you gave to us and to our dear and beloved mother.
Patience and Care
Dear Laura and Tina,
Thank you so much for all you have done for our family.  Your patience and care have eased the worries about details and logistics, and allowed us to concentrate on our families and friends.
Please know you're appreciated.
Dear Laura
I just wanted to tell you how much help you were to me, and how thoughtful everyone there is.
Thank you.
Memory Candle
I wish to extend my thanks for the beautiful memory candle that you provided in my wife's name. I shall light the candle and read the enclosed prayer in her honor as my son and I prepare for our Thanksgiving Day dinner. Thank you for your extreme kindness. 
A Bit Easier
Thank you all for extreme professionalism and dedicated service to our family.
You made a difficult time a bit easier.
Message from a Local Pastor
Thank you for the Funeral book and box of chocolates.  Please know that I enjoy working hand-in-hand with your funeral home. 
Thank You
Thank you for your kind help planning my Dad's memorial. It was just what he would have wanted. Thank you for arranging the honor guard - so beautiful and meaningful. Most of all - thank you for Rev. Max (Amstutz). I was on shaky ground and he just created calm and peace. I didn't know there would be a CD of his service - to be able to listen to his words alone with my thoughts & memories is a gift.
A Special Day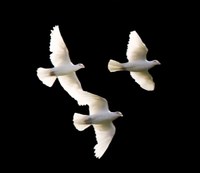 Thank you so much for making Dad's funeral such a special day for the family. Everything seemed to go smoothly and we did not have any extra anxiety. Once again, the doves were a special bonus.
Celebrate Our Father's Life
To the staff at Pollock-Randall Funeral Home. I just wanted to say thank you for the beautiful handling you did for my father's funeral. Your staff was so comforting and provided a very warm and loving place for us to celebrate our father's life. Thank you - times like these are hard and your staff made it so much easier. Thank you.
Much More than We Expected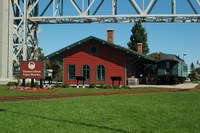 To everyone that helped us through this trying time, we want to thank you for making things so much easier. We got so much more than we expected from everyone involved.
Thank You Personally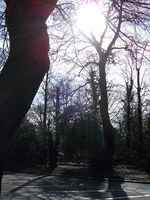 I wanted to thank you personally for all your help and support. Funerals are such a difficult time - and with two deaths within a year, you and your staff took care of everything so efficiently. I was a little stressed with the "short prep time" but it all fell in place and went smoothly. A special thanks to Laura, she was great to work with also.